Roof Washing To Safely Maintain Your State College Rooftops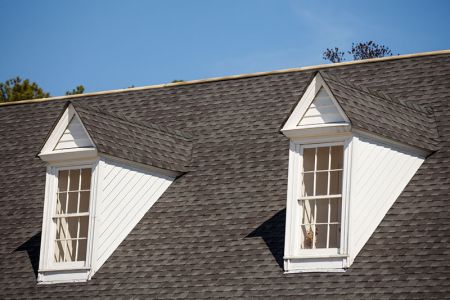 Our team here at United Restoration and Exterior Cleaning offers the best roof washing service in the State College area. Our business is all about offering the best pressure washing for State College residents. When you choose our team, you're choosing a dedicated and efficient service provider.
In addition to roof washing, our team offers a wide range of pressure washing services that are all about ensuring your exterior surfaces are cleaner and healthier than ever. Check out some of those services below:
Fence Cleaning
Window Cleaning
Deck Cleaning
Parking Lot Cleaning
Plus more
If you want to learn more about the abovementioned services, please contact our team at United Restoration and Exterior Cleaning. Please read on to learn more about our roof washing service and techniques. We're here to help you make the best decision for your home here in the State College area.
A Protective And Cleansing Service
Roof cleaning is about getting your roof clean, yes, but it's also a protective service in the end. How so? Well, while roof washing does eliminate stains and dirt, it also keeps away nasty pollutants that could cause damage to your roof if left unchecked.
These pollutants, if left to their own devices, could seep into the home and cause health issues or structural issues. This leaves your roof and home vulnerable and you may need to pay hundreds or thousands of dollars to repair it all. An annual roof washing could help you avoid all of this and more.
Soft Washing For Proper Roof Maintenance
Most roof washing uses soft washing practices. If you don't know what soft washing is, it is basically just like standard pressure washing but at a lower intensity. Pressure washing is great for tough surfaces like concrete, as it won't damage them.
Soft washing is used on surfaces where damage could occur due to standard pressure washing. That's where roof washing comes into play. Since shingles and other roof features could go flying off due to pressure washing intensities, soft washing is the better alternative.
Soft washing is just as effective at removing stains, grime, dirt, and more from the surface of your roof. All it does is protect your roof from damage. Soft washing is also used on surfaces like old mortar and vinyl siding. Contact United Restoration and Exterior Cleaning today to learn more about roof washing and our soft washing practices.
PROTECT YOUR PROPERTY FROM GRIME! SCHEDULE QUALITY PRESSURE WASHING IN State College & THE SURROUNDING AREAS!