Williamsport's Leading Pressure Washing Services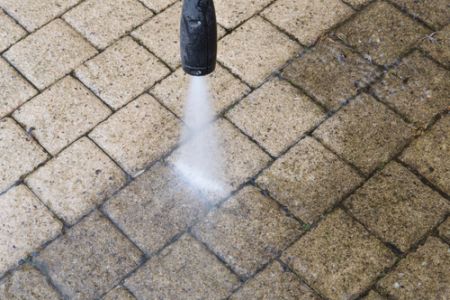 In search of quality pressure washing services here in Williamsport? United Restoration and Exterior Cleaning is the business to call. We have the best assortment and availability of amazing pressure washing services built to restore and cleanse your exterior surfaces here in Williamsport.
In addition to what we'll get into later on, we have a great variety of services that are sure to exceed your expectations. Check out what amazing services we have to offer here below:
Building Washing
Deck Cleaning
Driveway Cleaning
Fence Cleaning
Gutter Cleaning
Window Cleaning
Sidewalk Cleaning
Parking Lot Cleaning
Interested? Be sure to contact us today to schedule any of the abovementioned services.
For all the best in pressure washing services and care, contact the professionals at United Restoration and Exterior Cleaning today. For now, you can read on to learn more about some of the most popular services we're proud to offer the great residents of Williamsport.
Giving You Here In Williamsport The Best Roof Cleaning
Roof cleaning is one of the most popular residential and commercial pressure washing services we offer. Our residential version can be found under the roof washing page while the service for commercial property owners can be found under commercial roof cleaning.
All-in-all, this service helps preserve, protect, and clean your roof. It gets rid of tough stains, grease, grime, mold, and so much more. It's simply the best service to invest in for any property you have. It will help make your property look healthier, younger, and better than ever.
Be sure to contact our team today to learn more about this service and how we can schedule one for your Williamsport property.
Learn All About Williamsport House Washing
House washing is a service that cleans the exterior surfaces of your home, namely your exterior walls. This service is essentially a shower for your home, where all the stains, grime, and more are removed from the surface. All that's left behind is a perfectly clean surface that you can take pride in.
This service is recommended for all Williamsport homeowners to invest in at least once per year. An annual cleaning helps maintain and preserve your home better than anything else. Only United Restoration and Exterior Cleaning can help you in this endeavor, so be sure to contact our team today to learn more about how you can schedule house washing for your Williamsport home.
Reviews and Testimonials for United Restoration and Exterior Cleaning in Williamsport
PROTECT YOUR PROPERTY FROM GRIME! SCHEDULE QUALITY PRESSURE WASHING IN State College & THE SURROUNDING AREAS!