Gutter Cleaning To Properly Maintain State College Gutter Systems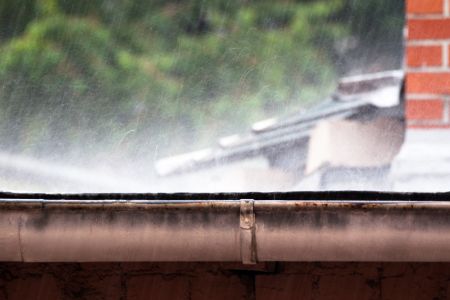 When you choose to invest in gutter cleaning services in the State College area, you have to make sure that you're choosing the best pressure washing provider. That's where we come in. United Restoration and Exterior Cleaning offers the best gutter cleaning services in the area, in addition to other pressure washing services.
Speaking of other pressure washing services, if you want to invest in other services in addition to gutter cleaning, United Restoration and Exterior Cleaning also offers the following:
Window Cleaning
House Washing
Deck Cleaning
Fence Cleaning
Plus more
We want to be the best provider of pressure washing for State College residents. So be sure to contact us today so that you can get all of the latest information when it comes to our services and how you can schedule gutter cleaning for your home. Read on to learn more about our gutter cleaning practices.
A Good Clean Inside And Out
Gutter cleaning starts with the exterior of the gutters. We make sure that your gutters are stain-free and looking fresh on the exterior. This helps bring the image of your home together and elevate it to new heights.
Gutter cleaning is about protecting and cleaning up your home one step at a time. You may choose to invest in this service in conjunction with our other pressure washing services to yield the best results.
Also, remember that we clean the interior of your gutters to ensure that there are no clogs or debris preventing the proper function of your gutter system.
Washing Out Downspouts
The downspouts are likely the most important part of any gutter system. This is where the water comes out and is drawn away from the home. When these downspouts get clogged and dirty, the water has nowhere to go but up.
When this happens, the water spills over the edge of the top of the gutter system and down the walls of the home. This means that your foundation can be taking on water and suffer damage from the water. You can avoid this by investing in gutter cleaning, where we will make sure that your gutters are free of debris and clogs.
Contact the professionals at United Restoration and Exterior Cleaning today to learn more about how gutter cleaning can help protect the state of your home and make your gutters look better and healthier.
PROTECT YOUR PROPERTY FROM GRIME! SCHEDULE QUALITY PRESSURE WASHING IN State College & THE SURROUNDING AREAS!