Bloomsburg Relies On United Restoration and Exterior Cleaning For Superb Pressure Washing Services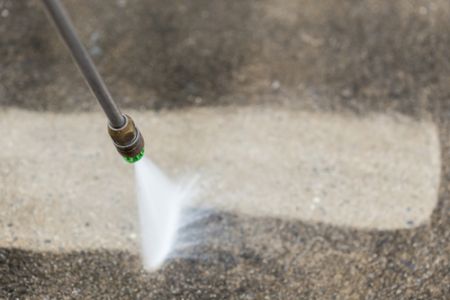 Looking for the right pressure washing service provider in Bloomsburg? Well, United Restoration and Exterior Cleaning is the best option for you as far as the availability of services and quality of results.
With years and years of experience providing pressure washing services, our business has flourished and grown as experts in the field. We have shown, time and time again, that we are 100% dedicated and committed to our clients in the Bloomsburg area.
With such a wide selection of pressure washing services, it's clear to see why we have the clientele and track record we have. Check out some of our available pressure washing services below:
Parking Lot Cleaning
Gutter Cleaning
Fence Cleaning
Deck Cleaning
Driveway Cleaning
Commercial Roof Cleaning
Building Washing
Contact United Restoration and Exterior Cleaning today to schedule any of those services or to simply learn more about our business practices and cleaning methods. Read on to learn some more about a couple of the most popular pressure washing services we offer here in Bloomsburg.
Stellar Roof Cleaning Services Right Here In Bloomsburg
Roof cleaning is a wildly popular pressure washing service we offer. Its popularity is largely due to how necessary it is in the health and longevity of any structure here in Bloomsburg. Here at United Restoration and Exterior Cleaning, we offer roof cleaning for both residential and commercial clients.
Roof cleaning will get rid of the stains and grime that make your roof unhealthy and look bad. This service will help you protect your roof and keep it healthier for longer, avoiding pesky repair costs. So contact us today if you would like to protect and clean your Bloomsburg roof no matter what.
Only The Best House Washing Services For Bloomsburg Homeowners
United Restoration and Exterior Cleaning can offer you the best house washing services here in Bloomsburg. What house washing does is cleanse and restore the exterior walls of your home. This will eliminate the stains and grime that weigh you down and make your home look worse than it is.
This service will restore your home and grant you the confidence and stability that you deserve. An annual cleaning will yield the best results for the health and safety of your home, so contact us today so that we can give your Bloomsburg home the best treatment possible.
Reviews and Testimonials for United Restoration and Exterior Cleaning in Bloomsburg
PROTECT YOUR PROPERTY FROM GRIME! SCHEDULE QUALITY PRESSURE WASHING IN State College & THE SURROUNDING AREAS!