House Washing Keeps Your State College Home Looking Sharp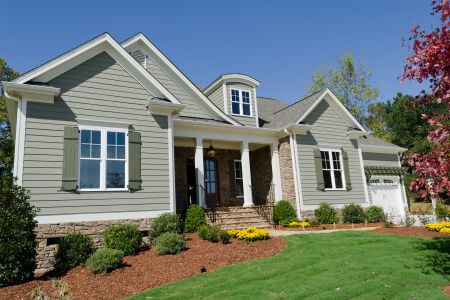 Are you in search of house washing services that will make your State College home look brighter and better than ever? United Restoration and Exterior Cleaning has the services and care that you're looking for.
With years of experience, United Restoration and Exterior Cleaning has been able to deliver the best house washing results in the State College area. We are all about making sure that your exterior surfaces are restored and cleansed to the best of our ability. After all, we are 100% dedicated to delivering the best pressure washing for State College residents.
In addition to house washing, we offer a wide selection of pressure washing services for residential clients. Check them out below:
Window Cleaning
Gutter Cleaning
Fence Cleaning
Driveway Cleaning
And more
If you're interested in learning more about house washing and our other services, contact United Restoration and Exterior Cleaning today. For now, read on to learn more about house washing and what it means for you and your home.
Exterior Surface Cleaning For Homes
House washing at its core is about getting the exterior surfaces of your home clean and stain-free. This service is a top-to-bottom service that removes all instances of stains, grime, mold, dirt, mud, and more. It is recommended that homeowners invest in this service at least once per year, to yield the best results.
An annual cleaning also helps maintain the image and integrity of your home better than if you were only to invest in it a few times throughout your life. Take it from us, we know how to take care of your home properly.
Other Reasons For House Washing
While cleanliness is the main draw to house washing for most homeowners, there are several other reasons why State College homeowners may choose to invest in this service.
Say you were trying to sell your home. Do you think you would get better offers if your home was stained or clean? Do you think people would care to look at your home if it were covered in mud and grime?
We didn't think so. Improving the image and curb appeal of your home is one of the biggest reasons why people choose this service. It can also be used as a tool for when you wish to repaint your home, as the cleaning process creates a clean canvas for the paint to adhere to.
PROTECT YOUR PROPERTY FROM GRIME! SCHEDULE QUALITY PRESSURE WASHING IN State College & THE SURROUNDING AREAS!