Commercial Roof Cleaning Specialists To Care For Your State College Business Roofing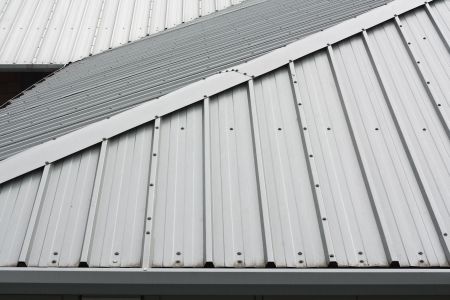 Here at United Restoration and Exterior Cleaning, we offer the best pressure washing in the State College area and that includes commercial roof cleaning. Our business is dedicated to delivering the best pressure washing for State College residents, and that includes the commercial property owners of State College.
We offer a wide selection of commercial pressure washing services in addition to commercial roof cleaning. All of these services are built with the commercial property owner in mind and will help you restore and perfect the image you've built for your business.
Check out some of our other commercial pressure washing services we offer in addition to commercial roof cleaning below:
Parking Lot Cleaning
Building Washing
For more information on how to schedule commercial roof cleaning or any of our other available pressure washing services, contact the professionals at United Restoration and Exterior Cleaning. We'll be sure to get you what you need.
Roof Washing For Businesses
United Restoration and Exterior Cleaning offers roof washing for residential clients, but we also offer commercial roof cleaning for commercial clients in the area as well. This service works just the same as residential roof washing, just on more of a larger scale.
Commercial roof cleaning gets rid of ugly stains, grime, mold, and more from your commercial property's roof. It will make your commercial property look cleaner, more professional, and just better overall. There's really no telling how good your property can look after we're done with it.
Protecting More Than Just Your Image
Commercial roof cleaning is primarily about getting and keeping your roof clean and free of stains and other pollutants. While this is reason enough to invest in commercial roof cleaning, it's a good idea to invest in order to protect your commercial property. Let us explain.
When you let pollutants fester over time, these pollutants can manifest problems in the structural integrity of the building itself. The pollutants migrate from the roof and seep into the building. It can be disastrous if not caught in time. Investing in this service at least once per year will help you keep your roof looking clean and fresh as well as protect the assets that you've invested in within your commercial property.
Contact United Restoration and Exterior Cleaning today to learn more about how to schedule this service for your building.
PROTECT YOUR PROPERTY FROM GRIME! SCHEDULE QUALITY PRESSURE WASHING IN State College & THE SURROUNDING AREAS!