Commercial Exterior Cleaning: Inorganic Stain Removal and Softwashing in Northumberland, PA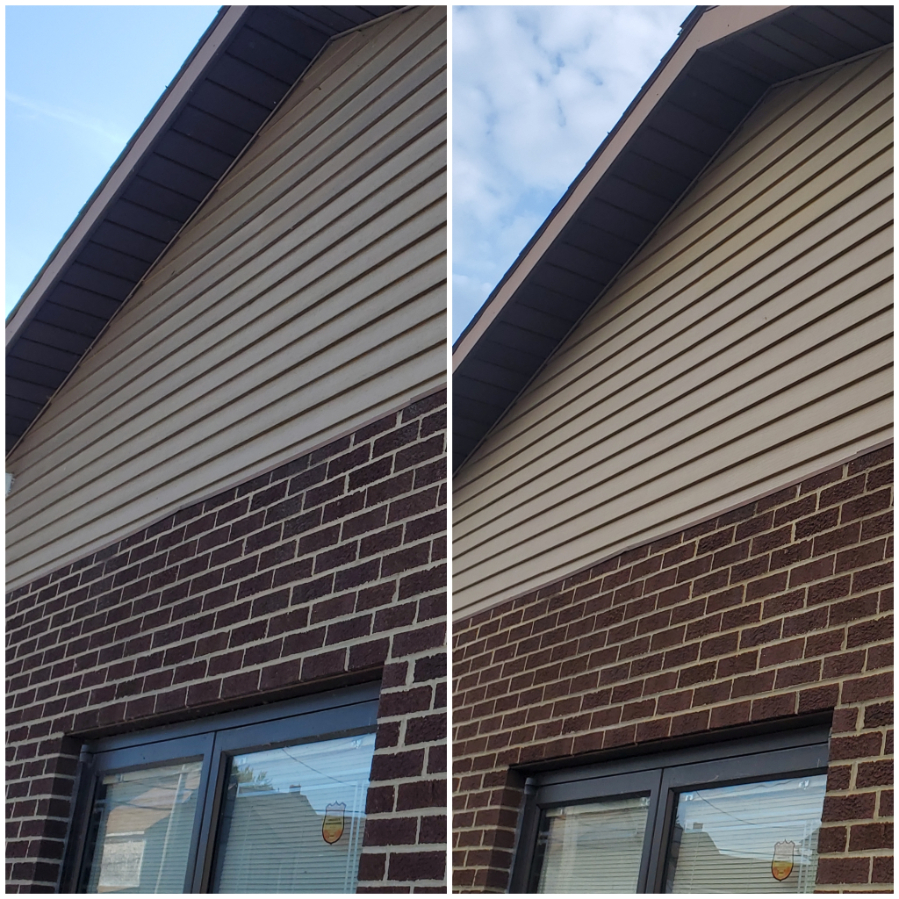 Commercial and Residential Exterior Cleaning projects in Northumberland and Lewisburg Pennsylvania. We first performed a house wash along a busy street in Lewisburg, Pennsylvania followed up with a Commercial pressure washing project in Northumberland, Pennsylvania.
Our house washing project in Lewisburg, PA involved removing organic and inorganic growth. First, we started with a mild detergent to remove all organic materials such as algae, mold, and mildew. After removing the organic growth, we followed up with our superior line of Eacochem Inc. products to remove all inorganic staining such as road dirt, brake dust and other types of atmospheric carbons. Essentially, we restored the building siding to like new condition. What a fantastic project that involved utilizing a wide range of detergents to achieve the professional results we guarantee.
Our second project of the day was a Commercial Pressure Washing project in Northumberland, Pennsylvania. For this project, we first started by removing all organic growth from the building. After removing the organic growth, we removed all inorganic staining and atmospheric carbons utilizing quality Eacochem products. Additionally, we removed all the heavy paint oxidation. Oxidation is a direct result of years of exposure to the sun. Our techniques and detergents not only provide an excellent clean, but they literally restore siding and exterior surfaces to their original beauty! It was a great day filled with challenging projects that we love to tackle!
Gallery
Client Review
So far we've had United Restoration wash three residential buildings, a residential roof, and a commercial building. The results are amazing and the service was very professional. Thanks Adam!
PROTECT YOUR PROPERTY FROM GRIME! SCHEDULE QUALITY PRESSURE WASHING IN State College & THE SURROUNDING AREAS!