Bleacher Cleaning and Pressure Washing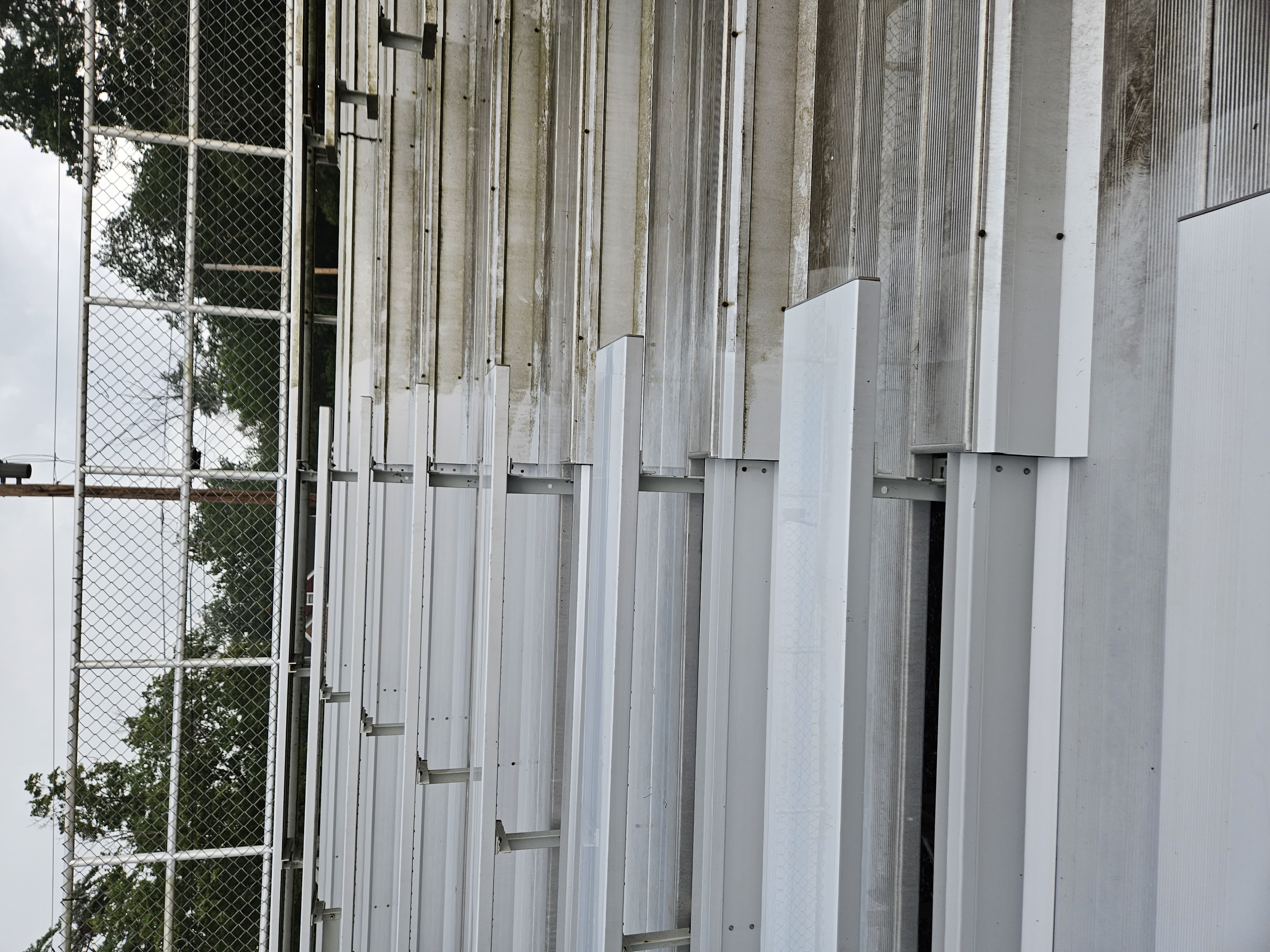 A local fair located near Lewisburg, Pennsylvania contacted United Restoration and Exterior Cleaning to have their bleachers cleaned prior to the upcoming annual event. This job was required because the mold, mildew and algae that was developing on the bleacher surfaces was beginning to create an unsafe and slippery environment to the audience watching the show. Algae becomes especially slippery when it gets wet. This is a preventative service which they will hire us to complete on an annual basis to ensure the audience can safely enter and exit the stands with minimal risk. We proudly support our local fair organization and the only payment received was to cover the cost of our supplies. All labor was a donation to the fair organization. These aluminum bleachers required full utilization of Eaco Chem, Inc. products in order to achieve the best possible results for our customer.
We began by wetting all surfaces using low pressure nozzles followed with a low-pressure application of our Eaco Chem detergents. After a 15-minute dwell time, we utilized minimal pressure to safely remove all organic and inorganic staining. This process restored these 20-year aluminum bleachers to a like new appearance. After washing, we utilized our professional equipment to provide one final rinse to ensure all detergent and soap was removed.
We are proud to provide extensive knowledge and experience to all types of pressure washing and soft washing projects. We have an arsenal of professional cleaning detergents to ensure you receive the safest and most effective clean. From residential homes to large commercial buildings, we are confident in our ability to provide our customers with the right solution to all their exterior cleaning, pressure washing and soft washing needs. Our services include pressure washing, soft washing, house washing, exterior commercial building cleaning, gutter cleaning, roof cleaning, paver patio and wood restoration. We proudly service the towns of Bloomsburg, Danville, Shamokin Dam, Selinsgrove, Lewisburg, Mifflinburg, Williamsport, and State College Pennsylvania!
Location: Lewisburg, PA
Project Image Gallery
Products Used
Eaco Chem, Inc
PROTECT YOUR PROPERTY FROM GRIME! SCHEDULE QUALITY PRESSURE WASHING IN State College & THE SURROUNDING AREAS!