Taking Better Care Of Your Driveway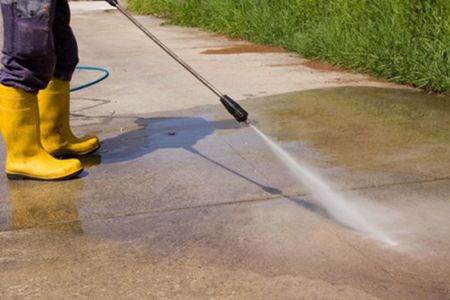 Driveways in general are pretty susceptible to a lot of wear and tear over the years. You may think that your driveway is all well and good right now, but without the property care and maintenance that it requires, you may be looking at hundreds and thousands of dollars in repairs.
So what exactly do you have to do to ensure that you're taking good care of your driveway here in the State College area? Well, here at United Restoration and Exterior Cleaning we've got a few tips and tricks for doing just that.
For more information on how to schedule a pressure washing service from United Restoration and Exterior Cleaning, contact us today.
Time To Trim Down Those Trees And Plants
Large plants and trees tend to have large root systems. If you have these plants and trees near your driveway, there's a very good chance that those roots are growing under the driveway.
Most of the time, these roots won't do any damage, but if they grow large enough and are not tended to, they can grow to where they are pushing up against the concrete. This means that your driveway can become unsteady, unlevel, and break due to the pressure.
In order to avoid that, what you'll want to do is trim down those trees and plants. Maybe even remove them.
Give Your Vehicles A Proper Inspection
Cars and other vehicles have fluids to keep them running effectively. If these fluids leak, they can easily stain your driveway. Stains mean having to invest in pressure washing services like driveway cleaning, offered by businesses like United Restoration and Exterior Cleaning.
An annual cleaning will help you keep your driveway clean, but that won't be worth much if your vehicles continuously leak stuff. You need to regularly inspect your vehicles to make sure they work properly and aren't leaking all sorts of nasty stuff onto your driveway.
Be Sure To Park Correctly
The edges of your driveway are the weakest points of the driveway. When you choose to leave your vehicles on your driveway, be sure to park correctly to avoid damage. When you park on the very edge, you're adding lots of pressure on a weak area.
Parking there will cause the driveway edge to crack or break under the pressure. This means you will have to pay lots of money to get it repaired. Avoid the costs and just park as close to the center as you can.
Proper Pressure Washing & Driveway Cleaning
At the end of the day, adding driveway cleaning to your property care routine ( with the help of a professional pressure washer like United Restoration and Exterior Cleaning ) will make your property's concrete surface look like new!
PROTECT YOUR PROPERTY FROM GRIME! SCHEDULE QUALITY PRESSURE WASHING IN State College & THE SURROUNDING AREAS!